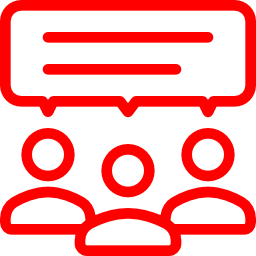 Yes we are a new Photo Booth service, and yes the word about our great service is out and spreading fast!!! As a new business owner of Pics4Kix, I'm excited because our clients are excited. See what they are saying…
Thera Donaldson
July 2018
"Pics4Kix was a hit at my affair:
✓ On time
✓ Professional
✓ Courteous
✓ Detailed
Pics4Kix is the premier…go to photo booth company and I will call on them again!"
 July 2018
They were courteous, punctual and provided good customer service to my attendees. The picture was of excellent quality. The personal touch of the photo album was also of great taste. I would use this company again and most definitely will and have already recommend there service to others!"
Supercalifragilisticexpialidocious: Extraordinarily Wonderful a 1964 Mary Poppins reference
Pics4kix provided service for my mother's 80th birthday party. Donna was very professional, punctual, knowledgeable and friendly. Our guests, young and old, had a blast of a time using all the props for their photos. I absolutely would recommend Pics4kix and plan on using in the very near future for my daughter's baby shower in August. Using Pics4kix Photo Booth rental made our celebration a success. Thanks Pics4kix, awesome job!!!!
Bonnie Youn
September 2018
With just about a week's notice, we hired Pics4Kix to be the Photobooth
provider at the International Association of Korean Lawyers Conference
at the Grand Hyatt. Donna made special props just for us (a Peach with
our #IAKL hashtag) and other lawyer-themed signs. With the weather
suddenly changing, over 300 attorneys poured into the ballroom area
about a half hour earlier than our projected start time. Donna and her
husband were still getting a bite to eat, but had left the booth ready
to go. The booth and props were MOBBED--attendees started self-helping
themselves and utilizing the camera stand--which is very user friendly.
I had to text SOS to Donna and her husband to rush back, which they did.
Needless to say, the Photobooth was a HUGE hit. We used our Step &
Repeat as the backdrop, and people couldn't stop posing. Great selection
of props and great service, and a really reasonable price. Will
DEFINITELY use them again for future events!
Amazing experience. Donna and her husband were the nicest most helpful
people I could have for my wedding. Thank you sooo much Donna.
Charlia Maria
August 2018
I definitely recommend Pics4kix. Donna created a beautiful dream
catcher which was breath taking for my cousin's baby shower. Such a
wonderful touch for a prop as well as a fun experience taking photos.
Thanks for capturing our memories. Best regards!
Nicole Lawrence
August 2018
Donna with Pics4kix is absolutely the BEST. At the end of the night she
gave me the photo album with beautiful pictures and written messages
from my family and friends. The set up was organized, and the process
was easy. I will definitely hire them again!
Alexis Poling
October 2018
I cannot say enough great things about Pics4Kix - Donna & her husband were outstanding! They had a beautiful backdrop, a bunch of fun props and an incredible customized and immediate print outs for our guests. Donna was incredibly professional, responsive and downright fun to plan with. Everyone said they had a great time using the photobooth and they even gave us a copy of all the pictures with a memory book so we can look back on. We used Pics4Kix for our wedding and I would recommend them for any event you want to add some serious fun to!"
Michelle Robertson, Absolute Designs Event
September 2018
Pics4Kix was very professional and punctual. They were more than prepared for the event. This is the second time that I had the opportunity to see their work; the first impression was so incredibly that I had to have them for my event and any event I conduct. Thank you.
Stacey Persichetti
October 2018
We had Pics4kix at our Halloween party and they were a hit! Donna and her husband took amazing pictures- had tons of props and made the photos so much fun that people wanted to keep coming back. Much better than a typical photo booth. I would highly recommend to every-one looking for awesome pictures and a great fun photographer! Plus you can have the pictures printed plus sent right to your phone.
We had Pics4Kix at our Harley Davidson chapter Christmas party. Donna and Gary were fantastic! We had such a wonderful experience with the photo booth. They were fun and helpful! They had so many props and the green screen images were awesome! I will definitely recommend them to all my friends and acquaintances. Thank you for such a great
time!
OMG!!! This company was AMAZING!!! My guest are still talking about the photo booth for my party. I am so glad that I found them on Thumbtack. You will be very happy with them.
Susan S. (Zaxby's Franchisee)
December 2018
What a fabulous experience we had with PICS4KIX! Donna was exceptional from our first interaction until the very last minute of our
event.We spoke several times prior to our party and talked about the theme and she gave me so many options to choose from and her backgrounds were perfect and personalized.The morning of the event they arrived early and the committee had a blast testing out all the props and backgrounds! The photo booth was the hit of the party and Donna & Gary were so much fun! She provided as many 4x6 copies as you wanted, plus texted them to your phone and gave us the entire file on Dropbox and flash drive to share! Cannot wait to use them again soon!